Take Action
Stories from across the campaign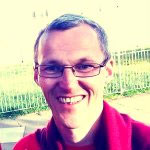 Joel
"I JOINED REPUBLIC NATIONAL INDEPENDENT PARTY TO CREATE POSITIVE CHANGES"
When I was growing up, most children are not able to attended school, which is still a major issue today; and its a basic human right. They have given up, as most of they don't day jobs. I am thinking about the next generation, and I don't want to give up. There's still work to be done. I want to be with a party that fights for everyone. ReNIP is a forward party for Sierra Leone.
Join ReNIP Today
---

Our Mission
ReNIP is the ONLY party that look after every citizens regardless of gender, sexuality, race, education, tribe or income. We will provide jobs, social welfare, education, health and many more for our citizens.